Is the Market Shift Affecting Your Home Value.
Instantly compare 3 leading side-by-side estimates and receive a full property report.
Personalized homeowner Adjustments.
Recent area sales and local market.
Sold Market trends in your specific zip code.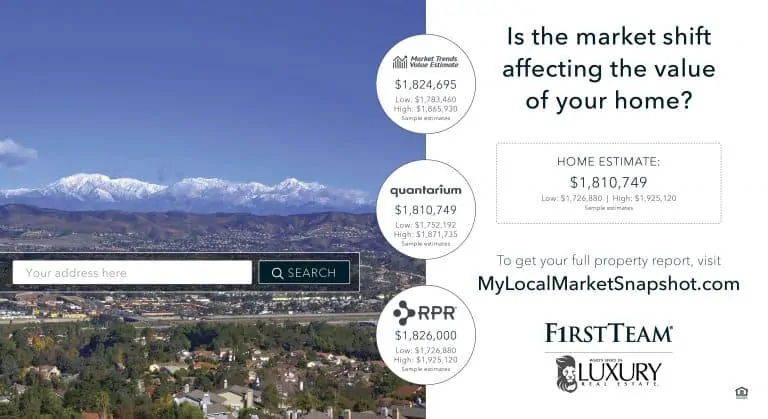 Everything you need to know about your home's value, all in one place.
To get your free property report, visit: