Potential buyers who are scouting for good property purchase deals can obtain price breaks on short sales, provided they comprehend the complete process.
What Are Short Sales?
These are transactions where homeowners put their property up for sale, for a price less than current mortgage debt. This means, that the sellers are 'short' of the cash they need for fully repaying their mortgage lender. Usually, lenders or bankers agree to short sales for recouping portions of mortgage loans that are in debt.
Short sales have now become rare, thanks to an improving economy. Its prevalence was highest during the 2008 Great Recession, back when most US homeowners owed more to banks for loans taken on their houses than their houses were even worth.
How Do Short Sales Work?
In a short-sale, real-world scenario, home sellers put up their properties up for sale, along with a formal designation of their sales as a 'subject lender/short sale' deal to attract potential buyers.
After the buyer has agreed to this short sale home offer, homeowners may contact their bank and fill out an application, requesting them to award a short sale tag for their home. While there's no guarantee this will be accepted, short sales eliminate several hassles related to mortgage loans, like closing homeowner loan books. The lender or bank gets a loan portion that's owed to them repaid as well.
Several documents and firms will have to be filed with mortgage lenders by home sellers during short sales. These include hardship letters, detailing reasons for non-repayment, filing of important records like tax returns and pay stubs, which prove your case.
This application will be reviewed by the bank who will then appraise the property's full value and compare this against any short sales offers. Based on this, a short sale application may be approved or rejected.
Should You Sell Your Home as a Short Sale?
Property sellers presented with short sale opportunities are advised to vet all other options, weigh opportunities and risks, go through other financial options as well, before finally arriving at a decision.
Short sales aren't the perfect solution for home sellers who have suffered financial setbacks and are stuck with homes with the mortgage value exceeding property value. However, it could be their best available choice.
Advantages of a Short Sale
The following benefits are available:
Short sales are preferable compared to home foreclosures. Credit rating firms take poorly towards a foreclosure. One is likely to be issued a better credit score for short sales, compared to foreclosures. This option protects the home seller's score, keeping them safe from financial difficulties and ensures they can purchase another house in the future, without having this history haunt their credit scores.
Home mortgages are huge financial events during a person's lifespan. Sellers are able to avoid the stigma of having their homes foreclosed and can always shrug it off as a bad financial decision instead of an embarrassment that weighs down their life.
Traditional home sales see sellers bear most of the charges and fees, including agent commissions that are usually at 3% - 6% of final transaction value. During short sales, commission and fees are taken care of by banks.
Disadvantages Of A Short Sale
They can result in various issues like:
Short sales mean that no profits are earned by sellers during this sale. Only the mortgage lender or bank is entitled to the sale proceeds.
Approval from their lenders is required for home sellers to go ahead with short sales. These decisions can't be taken independently.
Since sellers earn no profits, they don't receive any assets that are useful or help them in purchasing another house in the future. They'll have to start over again.
Benefits Accruing To Home Buyers Due To Short Sales
Homebuyers can gain several advantages from short sales including -
The most common advantage of participating in short sales is that houses can be bought at reduced prices. Since houses are sold as short sales, with owners, lenders, and banks in a hurry to sell and close the loan, buyers can use this to their advantage. Even unusually low-ball offers have a chance of getting accepted and buyers can purchase houses for prices usually not negotiable in traditional home sales.
Short sale processes can get quite complex, which may hinder most homer buyers from approaching such properties and thinning the buyer pool. In such cases, buyers who possess patience and are determined, face low competition and can obtain better rates.
Disadvantages Accruing To Home Buyers Due To Short Sales
Homebuyers may face the following disadvantages including -
Compared to traditional home sales which usually take no more than 45 days, short sales have a longer paperwork process taking around 120 days, scaring off most buyers.
Lenders may sometimes get involved in price negotiations, demanding prices more than the seller's demands along with an insistence that buyers pay for all related costs and fees, in an attempt to obtain more money from buyers.
It is recommended that short sale buyers work alongside real estate agents who possess ample experience regarding short sale processes. It is also recommended that home inspection professionals be engaged by buyers for an examination of the property since the sellers might not have attended to repairs and home maintenance due to lack of financial resources.
Available Short Sales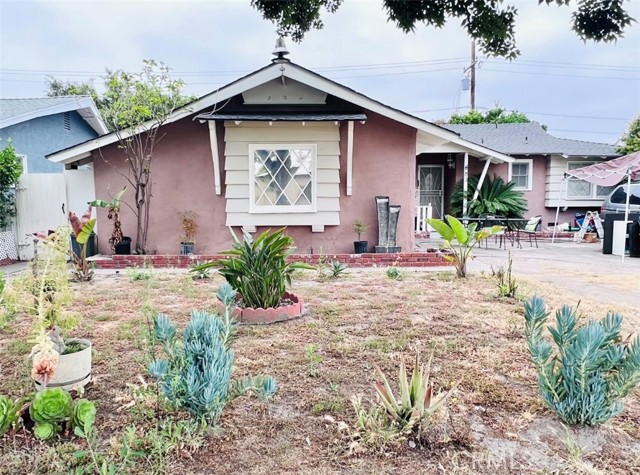 $759,000
Pending
653 S Gilbert Street Anaheim, California
3 Beds 3 Baths 1,306 Sq Ft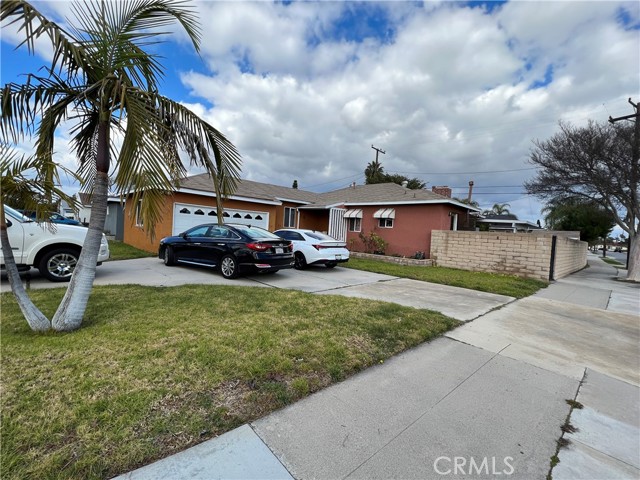 $685,000
Pending
202 N Larch Street Anaheim, California
4 Beds 3 Baths 1,751 Sq Ft
Listed by: Liz Pineda, DRE #01774731 from Liz Pineda Realty