No place like Home.
Although much of California is considered "unaffordable" most Californians wouldn't consider leaving in order to achieve home ownership.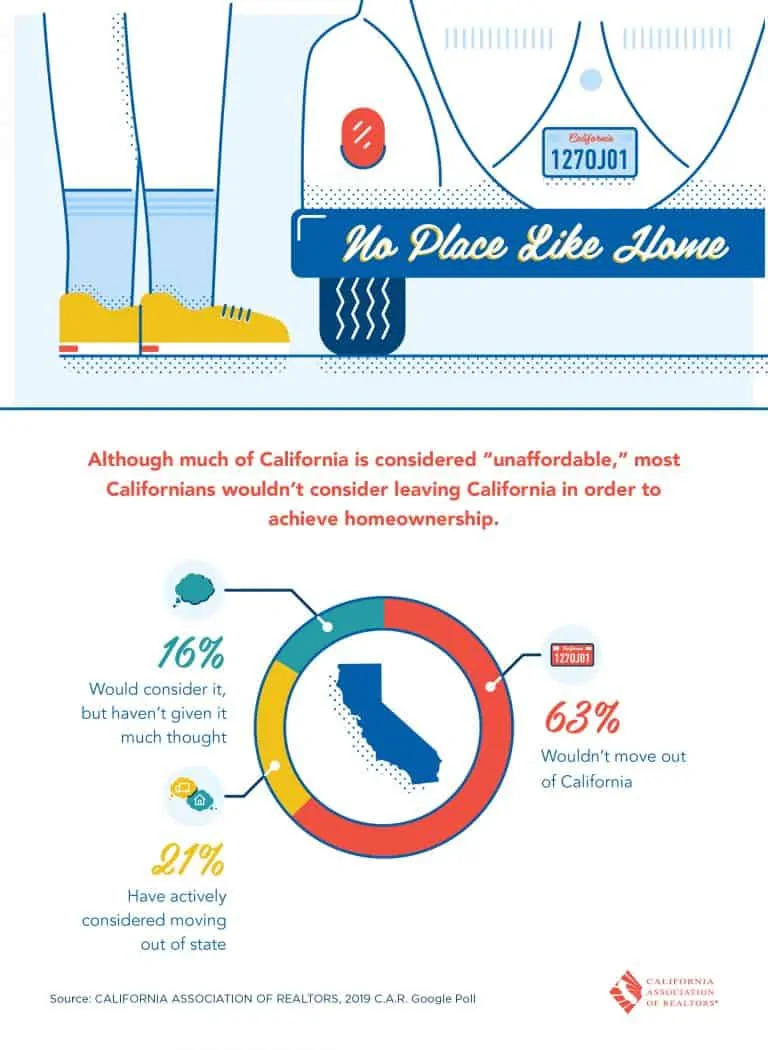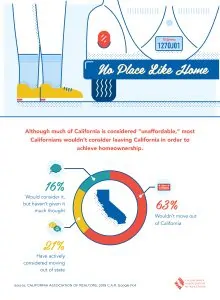 Here are some Stats on homeownership:
16% would consider it, but have not given it much thought.
21% have actively considered moving out of state.
63% wouldn't move out of California.
Yes California real estate is very expensive, residential and commercial.
Here are some possible reason some Californian's may consider moving out of state.
Higher Taxes
Higher gas prices due to EPA regulations.
Politics (this is a big one for many?)
Strict and expensive business regulations.
Public transport system or lack of.
?
One way to find how much home you can afford is to find out what you can qualify for a home purchase.Click on the link below and find out instantly how much home you can afford. Prices will vary as interest vary and also how much  of down payment you will put.
https://search.mikepatel.com/idx/mortgage
search for homes here:  https://www.mikepatel.com/buyers/
Compliments of
Broker Associate
First Team Real Estate
714-470-8600
Licensed In: Ca 92808
License #: 01146880