Maintenance Must Dos
If you own a home or any property, you know the property wears down. These have to be maintained regularly! The more you take care of the properties, the less it will break down and the less it will cost you over the long haul. Here are some tips.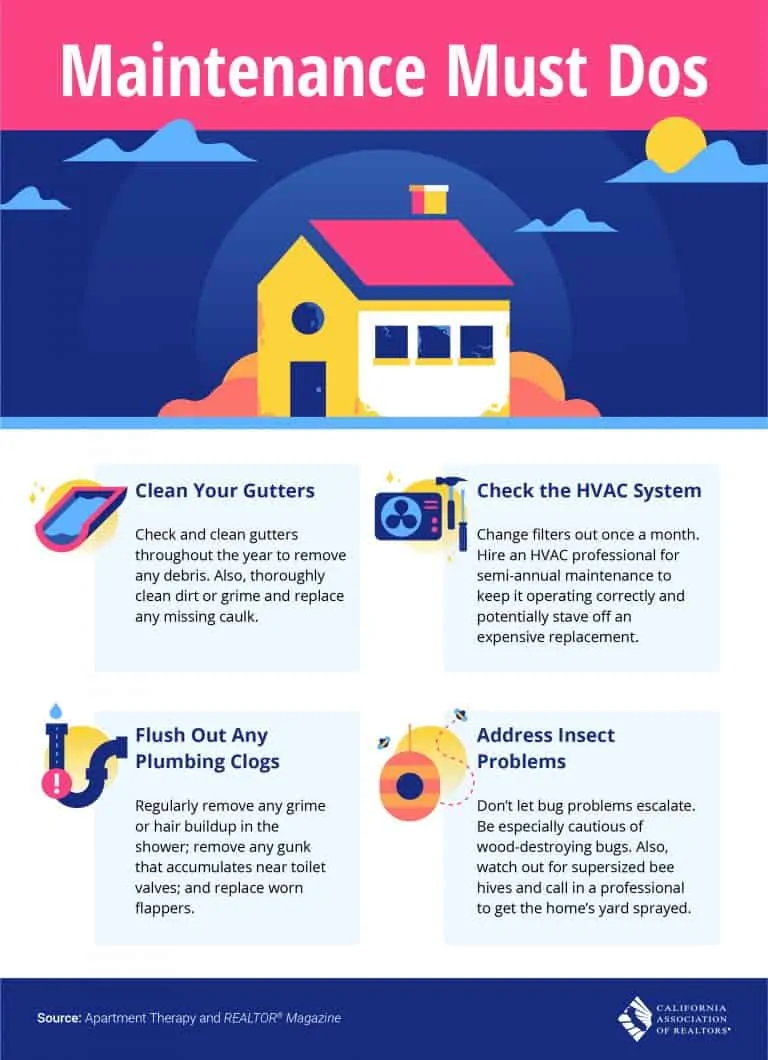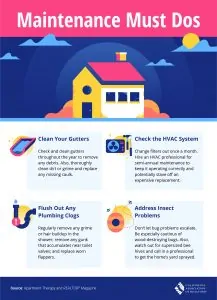 Clean your gutters:
Check and clean gutters throughout the year to remove any debris. Also, thoroughly clean dirt or a gram and replace any missing
Flush out any plumbing clogs:
Regularly remove any grime or hair buildup in the shower; remove any gunk that accumulates near toilet valves; and replace worn flappers
Check the HVAC system:
Change filters out once a month. Higher an HVAC professional for semi annual maintenance to keep it operating correctly and potentially. Strave off any expensive replacement.
Address any Insect Problems:
Don't let it bug problems let escalate. Be especially cautious of wood destroying bags also watch out for supersized beehives and call in a professional to get the Homes yard sprayed
Courtesy of Mahesh Mike Patel
First Team Real Estate.
714-470-8600
dre 01146880
Residential and Commercial Real Estate.
We appreciate your Referrals and Inquiries.